Ideal Power (NASDAQ: IPWR) is pioneering the development and commercialization of its broadly patented bidirectional semiconductor power switch, creating highly efficient and ecofriendly energy control solutions for electric vehicle, electric vehicle charging, renewable energy, energy storage, UPS/data center, solid-state circuit breaker and other industrial and military applications. The Company is focused on its patented Bidirectional, Bipolar Junction Transistor (B-TRAN™) semiconductor technology. B-TRAN™ is a unique double-sided bidirectional AC switch that delivers substantial performance improvements over today's conventional power semiconductors. Ideal Power's B-TRAN™ can reduce conduction and switching losses, complexity of thermal management and operating cost in AC power switching and control circuitry.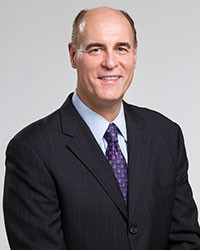 R. Daniel Brdar
Chief Executive Officer
R. Daniel Brdar
President, Chief Executive Officer and Director
Dan has over 30 years of experience in the power systems and energy industries and has held a variety of leadership positions during his career. In addition to his role at Ideal Power, Dan served as President and CEO of FuelCell Energy Inc., a Nasdaq-listed company with a market cap of over $250 million.
During his tenure, the company's revenues increased 235%, to $100 million, manufacturing production increased by over 200% and over $100 million was raised from institutional and strategic investors. Prior to joining Ideal Power, Mr. Brdar served as the Chief Operating Officer of Petra Solar, a privately held, venture funded solar and smart grid company, where he held full P&L responsibility and led a cross-functional management team across several international markets.
He also served as Gas Turbine Product Manager, for GE's Power Systems Division, a world leader in power generation systems and products. Additionally, Dan has extensive research and development experience at the U.S. Department of Energy through various roles at the National Energy Technology Laboratory. He has a BS in Engineering from the University of Pittsburgh.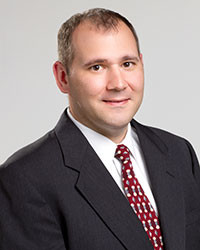 Tim Burns, CPA
Chief Financial Officer
Tim Burns, CPA
Chief Financial Officer
Mr. Burns previously served as CFO of Rainmaker Systems, a publicly traded global e-Commerce software company.
Prior to Rainmaker Systems, Tim held various finance and accounting roles at Dean Foods Company, a member of the Fortune 500, after beginning his career with Deloitte & Touche.
Tim received a B.S. in Accounting from the University of Southern California and a Master's degree in Professional Accounting from the University of Texas.