Powered by Creative Thinking, Driven by Innovation
We developed an innovative, proprietary semiconductor power switch
Ideal Power (NASDAQ: IPWR) is pioneering the development of its broadly patented bidirectional power switches, creating highly efficient and ecofriendly energy control solutions for electric vehicle, electric vehicle charging, renewable energy, energy storage, UPS / data center, solid-state circuit breaker and other industrial and military applications. The company is focused on its patented Bidirectional, Bipolar Junction Transistor (B-TRAN™) semiconductor technology. B-TRAN™ is a unique double-sided bidirectional AC switch able to deliver substantial performance improvements over today's conventional power semiconductors. Ideal Power believes B-TRAN™ modules will reduce conduction and switching losses, complexity of thermal management and operating cost in medium voltage AC power switching and control circuitry.
specific and significant applications
Ideal Power's B-TRAN™ Power Switch
Compared to conventional power switches, such as Insulated-Gate Bipolar Transistors, or IGBTs, B-TRAN™ offers significant improvements in efficiency, reducing power losses by 50% or more depending on the application. The higher efficiency of B-TRAN™ results in less heat being generated and thus significantly lower thermal management requirements. In addition, the B-TRAN™ is bidirectional, replacing multiple conventional power switches with a single B-TRAN™ in bidirectional applications.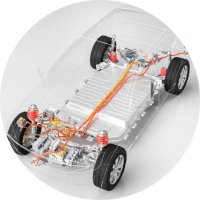 Power semiconductors account for about 20% of the total electric power losses in hybrid EVs and potentially more of the losses in an EV. Utilizing B-TRAN™s rather than conventional power switches in an EV could potentially result in a 7% to 10% improvement in its range.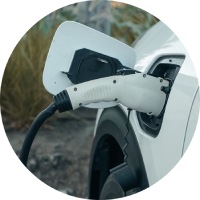 The heart of these chargers is an AC-DC converter that uses IGBT or silicon MOSFET switch technology depending on power level. B-TRAN™ offers approximately 50% lower losses than current IGBT switches. Result is reduced charging time and consumer cost.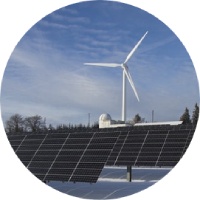 Inverter efficiencies are expected to approach 99% utilizing B-TRAN™s, compared to up to 97% with standard IGBT based designs. This results in more usable electricity at lower costs, lower thermal management costs and potentially lower cost inverter designs.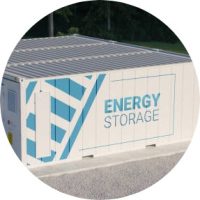 Energy storage can be used for demand charge management or paired with solar or wind to make renewables a firm and dispatchable source of energy. B-TRAN™ would increase the value of energy storage systems due to its bidirectionality and higher efficiency.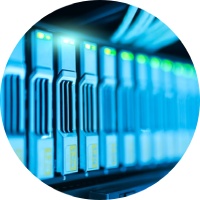 In a UPS data center application, the lower conduction loss of B-TRAN™ is expected to result in annual electricity savings. Wasted energy impacts the cost and complexity of data center cooling system. Our technology could significantly improve UPS efficiency.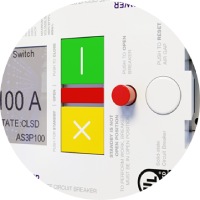 Solid-State Circuit Breakers
B-TRAN™ is an enabling technology for SSCBs. B-TRAN™ offers potentially more than a 50% reduction in conduction losses compared to IGBTs allowing much more useful energy to be transmitted with lower cost and less complex cooling systems, significantly impacting the economics.
Our proprietary semiconductor architecture technology solves an immediate need in large, attractive, growing markets. Read more below.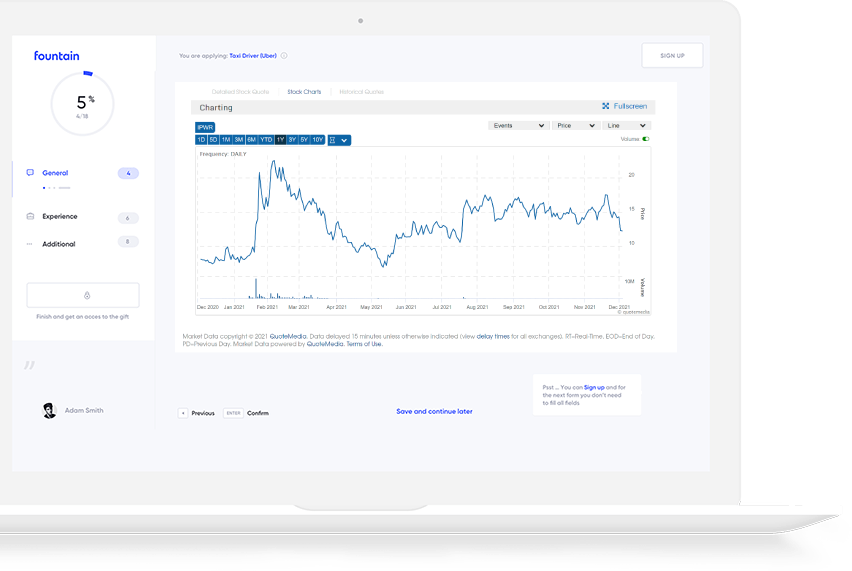 At A Glance
Stock Symbol:
Our stock trades on NASDAQ under the symbol IPWR
Incorporated:
May 17, 2007
Industry/Sector:
Semiconductors
Explore more
Interested in testing
B-TRAN™ Engineering Prototype Samples?
Ideal Power Inc. is now accepting applications from companies who would like to evaluate our
B-TRAN™ Engineering Prototype Samples and provide input into our device development roadmap.
At A Glance
Investment Highlights